Cause Specific Events Benefiting Tempe Community Action Agency
TCAA hosts signature annual fundraising events to benefit individuals and families striving to overcome poverty and homelessness and live independently in their community of choice: with your support, we proudly serve over 22,000 persons each year.
VICINITY Tempe is our signature fundraising event held in October each year.  A variety of Holiday Giving events are held in December for the families and single adult/senior participants of our programs, including the Adopt a Family program and senior holiday meals. Our annual Tempe Race to Alleviate Homelessness, benefiting the I-HELP Shelter Program, is held in the Spring. The increasingly popular Tempe Empty Bowls event takes place in February each year to benefit hunger relief programs offered by TCAA and our partner, United Food Bank.
---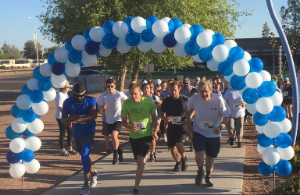 Tempe Race to Alleviate Homelessness
The Tempe Race to Alleviate Homelessness supports the mission of Tempe Community Action Agency's I-HELP Shelter Program; to assist men and women to overcome homelessness and improve their level of self-reliance. I-HELP is Tempe's only homeless shelter program and serves up to 40 men and women per night with involvement from a vast network of community and faith-based partners.
Join friends and family on April 13, 2019 at 7 AM. Tempe Kiwanis Park, North Field.
Get event and sponsorship details here.
Neighbors Helping Neighbors Breakfast Fundraiser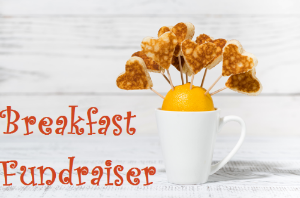 Join us as we unveil TCAA's new and improved senior independence programming with the recent addition of services previously offered by Tempe Neighbors Helping Neighbors. In honor of "Do Something Good for your Neighbor" month, TCAA is hosting a breakfast fundraiser to benefit and enhance the lives of older adults struggling to age in place.  Your presence at this event will help make a difference in the lives of more than 1,000 seniors served by TCAA. Hear from clients, volunteers, and our esteemed City of Tempe Mayor as we celebrate new opportunities to serve Tempe's aging population. 
DATE:  May 7, 2019
TIME:  Doors open at 7:30 AM. Mayor's Welcome at 8 AM. Event concludes at 9 AM.
LOCATION:  Escalante Senior Center at 2150 E. Orange Street in Tempe. Northwest entrance.
TICKETS:  $15 per person
Financial Opportunity Center Ribbon Cutting Ceremony
Celebrate the launching of TCAA's Financial Opportunity Center, a first for Tempe and one of four sites in Arizona. In partnership with LISC and the Nina Mason Pulliam Charitable Foundation, TCAA now offers a variety of financial coaching, income supports, and employment services to help improve the financial security of low and moderate-income households. Join friends, partners, dignitaries, and service providers as we celebrate the opening of the newest Financial Opportunity Centers in Arizona.
DATE:  May 14, 2019
TIME:  8 AM to 9 AM
LOCATION:  TCAA/Norton and Ramsey Center, 2146 E. Apache Blvd, Tempe, AZ 85281
PARK:  Streetside North of the Center (Lemon St.) or at the nearby Escalante Community Center (2150 E. Orange Street). Shuttle services available.
What's Next at TCAA